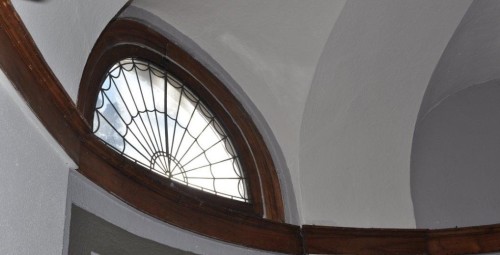 CURRENT TOTAL: $102,522.22
CAMPAIGN GOAL: $115,000
Please help our efforts! Add your name to the List of Donors on this page.
There are three easy ways to donate:
1. Contribute online at SigmaPhi.org
(under "Campaign/Fund Information"
select "Alpha of Virginia Alumni Corporation")
OR
2. Contribute online using Paypal:
OR
3. Mail your check (payable to Alpha of Virginia, Sigma Phi, Inc.) to:
Alpha of Virginia Alumni Association
℅ Jeffrey C. Boomer S'00, Treasurer
842 Meerkat Lane
Christiansburg,VA 24073
---
In honor of our six decades on Grounds, the Alpha of Virginia's Alumni Board proudly initiated the 60th Anniversary Capital Campaign in the spring of 2012 to facilitate physical and capital improvements to Sigma Phi Place at 163 Rugby Road. Thanks to the ongoing support of our loyal alumni donors, we realized tens of thousands of dollars in much-needed improvements between 2012 and 2015:
• repairs to Platinum Porch
• renovation of 3rd-floor bath
• repair of roof and gutters
• new 2nd-floor HVAC system
• painting of the exterior
• refinishing the floors
• new 1st-floor couches
• new 1st-floor carpets
• tables and chairs for basement
The campaign will conclude in 2015 with the successful completion of our fundraising goal of $115,000.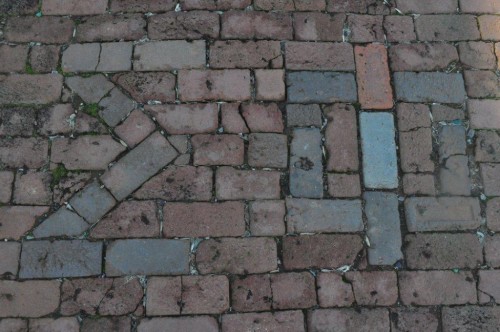 List of Donors
As of November 2014, 126 brothers have given to the 6oth Anniversary Capital Campaign. If you have made a gift and your name is not on the list, or if there is an error in the listing of your name, please contact the webmaster to report the discrepancy.
Platinum Circle
James L. Jenkins Estate
Lawrence D. Howell II S'72
William B. Buchanan Jr. S'78
James A. Conroy S'79
Eric R. Lovell S'80
Andrew Trey Beck S'90
60th Anniversary Founders
Clint R. Hall S'55
Langhorne M. Bond S'57
Lewis Robert Layton S'57
James L. Jenkins S'58
Paul H. Becker S'60
Donald L. Twiss S'60
Sherwood S. Willard S'60
Godfrey M. Long Jr S'61
William Hunter Lipscomb III S'62
Julian A. Bryant S'63
Robert M. Bennett S'64
Julian Whitt Bradshaw S'65
John W. Harris S'66
Augustus S. Hydrick S'66
John H. Lipscomb S'66
B Thomas Reams S'67
Frederick W. Gaertner S'68
Gordon R. Fauntleroy S'75
Frank D. Kittredge, Jr. S'75
Hal W. Reynolds S'77
G. Jacob Savage III S'77
Ed Ricciardelli S'78
David L. Dallas Jr. S'79
Robert Dawson Cook S'80
Marc Lefar S'83
W. Cameron Nixon S'85
Andrew W. Skotdal S'90
Dennis W. Pike III S'94
Matthew T. Ballenger S'96
Alvar Soosaar S'96
David C. Azzam S'01
Christopher J. Nicholson S'01
Benefactors
William H. Poarch S'54
A. Claude Kemper S'56
Gordon D. Seward S'58
William E. Bradley S'60
Arthur W. Chesterton S'61
Cobbs G. Nixon S'61
Robert L. Bradshaw Jr. S'63
Joseph Francis Kent III S'63
J. Brooke Spotswood S'66
Stephen S. Bullock S'70
Childs Frick Burden S'71
Jed S. Beardsley S'73
Thomas H. Bishop S'73
John N. Stoner S'74
Peter F. Ten Eyck S'80
Bradley L. Watson S'84
Frank A. Dorsch S'95
David C. Lipscomb S'95
C. David Ready S'95
John P. Hastings S'96
Andrew White S'96
Daniel Patrick Blakewood S'98
Joshua T. Owens S'04
Nicholas O. Flanagan S'06
Contributors
John Wentworth Foster S'53
Jay A. Lipe S'53
Ralph A. Miller S'54
Fritz Sandoz S'56
Aurthur W. Chesterton S'61
H.T.A. Nevill S'61
Henry Wheelwright S'61
Peter E. Zwanzig S'62
George W. Burke III S'63
Howard B. Means S'63
Bowdoin W. Lusk S'65
Peter Usher S'65
Robert Sands Warner S'65
William Ted Bennett S'66
David H. Drake S'67
David B. Marshall S'67
Peter C. Williams S'67
Edward A. Schirmer S'68
William L. Walker III S'68
Richard A. Newby S'70
Henry U. Harris III S'71
Christopher Scott D'Angelo S'72
Stephen B. Booth S'73
David A. Johnson S'73
John Torrence S'74
Thaddeus S. Logan III S'75
Mark H. Corrigan S'76
Eddie Dinkins S'77
Robert C. Schoettle S'77
David V. Fowler S'78
Brendan J. O'Rourke S'78
James Hatcher S'81
Laurent C. Lebien S'81
C. Scott Blandford S'82
Charles Taylor Massey S'83
Michael P. O'Bresly S'83
Philip Ralph Overbaugh S'83
Walter L.W. Scott Jr S'83
Robert F. Hill Jr S'84
Robert E. Patterson S'84
P. William Moore III S'85
Charles Robinson Newman S'90
Matthew S. David S'93
Justin Hollon S'94
John Leahy S'94
Peyton Lindley S'94
Bowdoin Wise Lusk S'94
Sean Phillip Cameron S'95
Nathan P. Daugherty S'95
Michael Genovese S'95
David B. Hirko S'95
Jason Robert Megill S'97
Jonathan Robinson S'97
Roland C. Lusk S'98
Robert Herring S'98
Gifford Kyle Earnest S'99
Frank H. Provyn S'99
Jeffrey Boomer S'00
James Kreps Jordan S'00
Philip Anastasi S'01
John Davis S'02
Andrew Newby S'02
Jonathan D. Bergner S'03
Adam Falkson S'03
Stephen M. Gaspar S'03
Jesse Jacob Ollove S'03
Jonathan Picarello S'03
Ezra A. Kidane S'04
Jarrod A. Thomas S'05
Dustin James LaPradd S'06
Edward P. Henry S'07
Samuel Gay S'09
Victor Teran S'11
Jeff Riley (HRC)